8 Special Christmas Day Traditions to Share with Your Kids
December 3, 2021
Christmas is the most popular time of the year for creating magical family traditions. One of my most cherished jobs as a mom is the role I have in getting these family traditions to unfold. These ideas are special and just for Christmas day! These are some easy traditions you can start when your kids are young! These 8 Special Christmas Day Traditions to Share with Your Kids will be cherished routines to treasure and anticipate.
I have been, or can be if you click on a link and make a purchase, compensated via a cash payment, gift, or something else of value for writing this post. Regardless, I only recommend products or services I use personally and believe will be good for my readers. Please read my full disclosure for more information.
Wrapped Stocking Stuffers
My mom is the brains behind this parenting hack. Christmas Eve was usually a late night. With my Dad's large family that was our Christmas party with them. Kids are always awake with excitement at the crack of dawn on Christmas so my mom had this idea to give them an extra hour or so of sleep! Every gift that filled our stocking was wrapped and we were allowed to open them before waking our parents. A little time-consuming on the swapping end but genius. I have very fond memories of sneaking with my sister to my brother's room where we would sit and open them together. After opening, we would go bounding to my parent's room to sit on their bed and show them everything. Ah, another 5 minutes of not having to get up yet!
Advent Calendar/ Nativity Scene
Christmas day is always the time to add baby Jesus to his bed in the Nativity scene! It is his Birthday. I grew up Catholic. My siblings and I loved when it was our year to add Baby Jesus in with his family! Check out my DIY Advent Nativity Scene and make one for your family.
Finding the Christmas Pickle
We would leave this particular ornament out with Santas Milk and Cookies. He hides the ornament on the tree and the kid to find the ornament was the first to open a gift! You don't have to use a pickle ornament. Another Cherished ornament could be used or you could craft a new one to use each year with your kids! This is an easy tradition to add fun and make unique. If you want to learn more about the history of the Christmas Pickle ornament read here!
Breakfast on the Move
Having a special Christmas breakfast is a given to Christmas Day Traditions! Food is always the main course when it comes to family traditions. My family always likes to choose breakfast that can be easily snacked upon throughout the morning. Kids are not going to sit and eat with all the new toys to play with. Lots of fresh fruit, muffins, cinnamon rolls, donuts, and egg quiche are usually on my table. Choose things that are easy to prep so you can enjoy the morning with everyone!
Acts of Christmas Kindness
Christmas is a season about giving to others and the greatest gift we can all give, no matter the money or circumstance is kindness. I have a Christmas Acts of Kindness Challenge for families and it's important to not forget the challenge on Christmas day! You can choose the challenges in a different order than I have them listed but it's always good to make sure to do something kind each day. Finish the Challenge strong with Christmas day. Ideas could be inviting someone into your home to share the festivities, delivering food to someone who needs it, taking blankets and playtime to an animal shelter, etc. Model for your children some way to share the good things they have with someone who needs it!
Christmas Storybook
I always do 25 StoryBooks of Christmas with my kids. We read a Christmas-themed book every day of December. It can be hard to remember to do it that last day. In the hustle and bustle of Christmas, it's easy to forget. Choose a favorite and your kids will grow to remember and remind you! Here are a few of my family's favorites!
Movie Maraton
This tradition comes from a neighbor of mine. They moved a few states away from their families and Christmas day was always just them. They began choosing a movie series to marathon on Christmas day together. Watching old favorites means you can half pay attention while playing with new toys. A new movie series can be exciting as you snuggle up all day with your family. I will give some fun ideas for this tradition below.
Crafting Memories
Crafting is very important in my house. I love making things and I have passed on that love to my kids. Someone always gets a creative gift. New markers and crayons are a stocking staple. Take some time to draw or paint a family portrait! You can save them year after year with the Christmas decorations. If you aren't a great artist- decorate a frame or a page in a scrapbook to add a family photo from this Christmas.
I would love to learn some new traditions. I am sure some of you have some more to add to my list! Please send me a comment with Special Christmas Day Traditions you Share with your Kids!
You May Also Like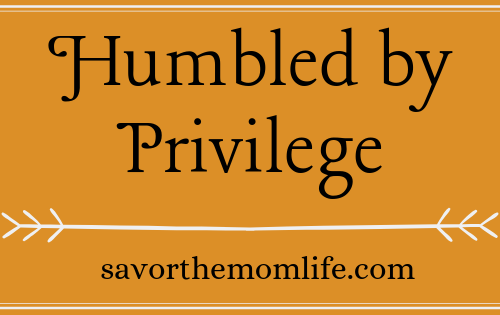 April 15, 2019
April 10, 2020