Cat Themed Busy Box for Preschoolers
June 3, 2021
Many children enjoy cats as a first animal since they are such a popular family pet. My family does not have a cat but m daughter is obsessed with cats and kittens. She likes books, movies, and toys with a cat theme. Using that interest to get her learning is the basic idea for any busy box creation. A Cat-Themed Busy Box for Preschoolers perfect for any feline-loving kiddo.
I have been, or can be if you click on a link and make a purchase, compensated via a cash payment, gift, or something else of value for writing this post. Regardless, I only recommend products or services I use personally and believe will be good for my readers. Please read my full disclosure for more information.
Pre Reading
These skills always begin before the letters and words. These are the skills kids need to become readers and many are learned organically from being read to and speaking with them.
Print Awareness
This is kids learning about how books are organized. Front cover, title, author, back cover, and spine. Modeling how to read the print from left to right and top to bottom is another skills learned. Here are some great print awareness building books to fit this cat themed busy box. It's always important to include fiction and non fiction.
Fiction Cat Books
Non Fiction or Informational Cat Books
Letter Knowledge
This section of early learning is all about building the memory of letter names, shapes, and sizes. The cat ABC Flashcards will be great for reading, drilling, practicing, and playing. Create letter knowledge with the word and letter wand. Practice identifying and learning about letters when they appear in the text and anywhere in your child's environment.
Phonemic Awareness
This preschool skill is all about learning the letter sounds. Use a strong focus on getting kids to focus on sounds, syllables, and rhyming. Learning how to hear similar begging and ending sounds as they read words is another way phonemic awareness is learned. Use the flashcards to practice the letter sounds. Grab the CVC Word Building mat to practice putting the sounds together. The cat word wall words can be used to practice beginning and ending sounds.
Pre Writing
These are skills that help kids build the ability to hold and use a pencil for drawing, writing, etc. Anything to work on the small muscles in the hands. The second part of this is learning how to form the shapes that make the letters.
Fine Motor
This is all that little detailed play with hands and fingers. If you want to learn more about Fine Motor Skills- Read here. Some Cat Themed Fine Motor Activities include puzzles, play dough, beads, stickers, manipulatives, and my trace the line worksheet.
Letter Formation
Laminating the ABC Flashcards and Word Wall Cards is great for extra use. If you laminate, finger tracing or tracing with a dry erase marker is a great way to use the Flashcards. For Kiddos who are more advanced, use the Cat Word Wall Cards to make sentences or stories about cats and kittens!
Pre Math
These are skills where kids grow their number sense- how to count and mathematically represent things using words, numbers and pictures.
Numbers and Counting
This is building a sense of knowledge, for example, what is a number, what does it mean, and how can we use it. Use the Cat # Set Flashcards to learn, practice, drill, and play. Create sets with the 10 Frame and # Line. Feed a Cat using a certain number of objects.
Addition and Subtraction
Compare, Add, and Substract are all skills that can also be introduced and learned using a 10 Frame.
Geometry and Spatial Reasoning
Use the cat tag shape flashcards to talk about the basic shapes- circle, square, triangle, rectangle, etc. Use a cat toy or flashcard to talk about and model locations- on, off, under, next to, behind, in front of, etc.
Sorting and Patterns
There are many games to play and practice these pre-math skills. Use Stamps, stickers, and other manipulatives to sort, match, measure, estimate, and create patterns.
Here are some ideas for each Learning Style.
Want to know more about your child's learning style- Take the Quiz!
Auditory
Check out this YouTube of the Classic Pete the Cat: I Love my White Shoes Book. Your auditory learner will enjoy listening to the book and learning about colors with a cat theme!
Visual
Have your visual learner draw a map of your house to show places a cat would enjoy hiding. visual learners also love puzzles! The cat puzzle I listed above would be a hit!
Kinesthetic
Read/Write
Your read/Write Learner should check out the cat book selection. Encouraging them to copy and trace the word wall words and the letter flash cards is also a great idea!
You May Also Like
July 12, 2019
December 3, 2021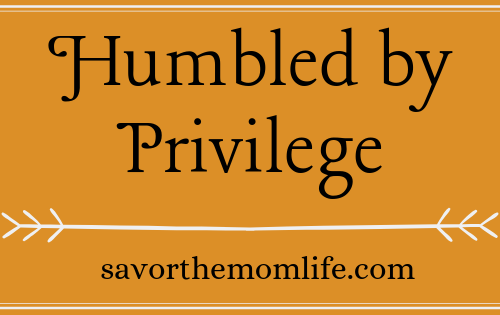 April 15, 2019