Simple, Crafty, and Traditional Easter Activities for Little Kids
March 20, 2019
Spring is here and with it comes Easter. It is fun building the anticipation for the holiday with young children. Traditions, new and old can be shared as you try out these simple, crafty, and traditional Easter Activities for Little Kids. Easter is traditionally a very religious and culturally driven holiday but you don't have to focus on those aspects to create and carry on traditions with your family.
I have been, or can be if you click on a link and make a purchase, compensated via a cash payment, gift, or something else of value for writing this post. Regardless, I only recommend products or services I use personally and believe will be good for my readers. Please read my full disclosure for more information.
Some people who are not a part of a church or religion celebrate Easter with just the coming of the spring season (easy and fun to teach kids.) If you are religious then it is all about Christ and his sacrifice of dying on the cross for us (death is a hard topic for adults, let alone children.) I grew up Catholic but am no longer practicing. The teachings and messages I learned during my time are still important to me and I want to share those with my kids. The religious lessons are most organic and easy to share during holidays were memories we made strong by tradition! Read more about how important Tradition is here!
Easter Activities and Crafts with a Springtime Theme!  
Hand and Foot Print Keepsakes-
Hand and footprint paintings are a fun and easy way to get kids of any age to paint with a theme. They can get their hands messy but still, have some guidance in what they are trying to create.
Spring Silhouette Finger Painting
Just let your kiddo go to town with their fingers or a brush. Give them some nice Easter/ Spring Pastel Colors. Use some Spring Shapes cookie cutters to trace and cut out the shapes when the painting dries! I Hung mine on some ribbon to decorate!
Old Fashion Easter Egg Hunt-
Anyone who thinks of Easter thinks of an Easter egg hunt. Grab those plastic eggs and fill them with goodies. Hide them around the yard or inside the house if the weather does not corporate. I love adding other things to my eggs besides candy. You can create a fun scavenger hunt type game for your readers or even draw a map of the area you have hidden the eggs with Xes to mark the spot eggs are hidden.
Here are some ideas for egg stuffers besides the normal candy.
I'll never forget the year my siblings and I found a note that said "look in the kitchen" and there was a live actual bunny in there! So awesome. You don't have to go that extreme though- fun jokes, sweet sayings, or ideas for acts of kindness are all good note ideas too. I love these Easter Knock knock jokes from a fellow blogger.
Who doesn't like a little pocket change! My husband saves his change all year in a jar and we always grab a handful or two to add to the eggs.
Little Toys
Inside vs. Outside Egg Hunt
I do one hunt inside for my kids so they can run and do it on their own because this mom is still waking up and does not want to go out first thing. Then, usually, there is a larger hunt outside. If you find yourself having to host a larger hunt inside, one way to scale down on the chaos and destruction of your house is to make it a scavenger-style or clue-themed egg hunt.
Here is my inside list of scavenger hunt clues for the kids to read and follow for their egg prizes. Read the list and then click on the image for a printable!
Look here for Easter Egg wishes. It's where you wash your dishes. -Kitchen Sink
Search here for a sweet prize. It's where you rest your eyes.- Bedroom
Here is where you go to get your body clean. Maybe this egg will be green?- Tub/Shower?
Find the next egg where we eat big dinners. For holiday time this table is a winner. -Dining room Table?
Where do you sit and watch TV? Look here for a treat you will be happy to see. -Sofa
Your treat basket has really grown. Next, go to the place visitors enter our home. -Front Door?
We go up and down these at least twice a day. To find your prize walk this way. -Stairs?
Do you really want to find more? Go to the place where Mom and Dad snore. -Mom and Dad's Room?
From here you can see the backwoods. Go there to get the yummy goods. -Back Porch?
You're on fire you're so hot. Get more treats from this last spot. -Fire Place
Dying Easter Eggs-
This is a favorite pastime and something I ALWAYS remember doing with my mom. PAAS Dying kits are what I have always used. But there are plenty f easy and creative ways to dye eggs. Don't forget the vinegar. I always almost do and it does make a difference.
Non-Religious Easter Books
Egg Silhouette or Plastic Shell Educational Ideas
Everyone associates eggs with this holiday.
They are such an easy shape to draw and cut out I want to show you a few ways you can take some fun egg creations and make this into some fluency and math skill-building activities for your kiddos.
Egg Name Practice- Create a puzzle with the egg by writing the child's name and cutting it into strips to piece back together. Or make an egg line and do one letter of the name on each egg.
 Egg Letter Match- Write uppercase on one half of the egg and lowercase on the other half. You can do this with paper cutouts or the fun plastic ones. Check out the Video with the plastic Eggs!
Sight Word Eggs- Write the word on the egg and get the treat inside when you read it. Or get to decorate the egg with markers and stickers after reading the word or using it in a sentence. 
Egg Blending- Write the word onset on one side of the egg and the rhyme on the other. When putting the eggs pieces together blend and read the word. 
Egg Number Set Match- Write the number on one half of the egg and draw a set of dots to match on the other- match. 
Egg Patterns- Create patterns on the egg with colors and stickers. Or create patterns with the eggs after you have decorated them (stripe, polka dot, stripe, polka dot, etc. )
Eggs with Ordinal Numbers- Put the eggs in order as they are found and have the child tell you first, second, third, etc.
I really could think of endless ideas. If you personally have one in your head for a certain skill you would like created, let me know!!!
Traditional Religious Easter Activities for Kids
Good Lenten Deeds
Jesus made the ultimate sacrifice for us. He died so he could open the way for us to go to heaven. Kids can practice and learn about being more kind and loving as Jesus was by performing acts of kindness for others during Lent. Sacrificing their time to make something better for others. Here is a link to an Acts of Kindness Lental calendar.
Religious Easter Books
Other Blog Link with Awesome Ideas on the Religious topic.
Homemade Resurrection Eggs– to tell the story of Easter in an engaging way.
You May Also Like
September 11, 2020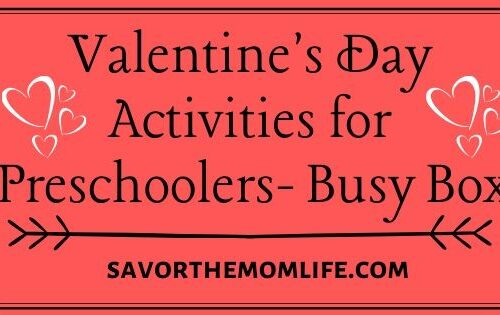 January 10, 2020
November 8, 2018