8 Valentines Day Ideas for Mom and Dad at Home
February 12, 2019
Some of us parents are at that stage in life where parenting takes precedence. I'm not saying we cannot or should not treat ourselves to some adult time and situations but sometimes it's just not in the cards. It's time to get creative and make the romance happen at home! I just wanted to give you some ideas you may find inspiring and help you and your partner connect. Read on for 8 Valentine's Day Ideas for Mom and Dad at Home. Low funds, sickness, exhaustion, pandemic, and stress make it hard to have that special time with your main man or partner. As always I would love for you to share some of your ideas in the comments.
I have been, or can be if you click on a link and make a purchase, compensated via a cash payment, gift, or something else of value for writing this post. Regardless, I only recommend products or services I use personally and believe will be good for my readers. Please read my full disclosure for more information.
Here are 8 of my favorite frugal and free ways to celebrate valentines day when you are stuck at home without a babysitter. Kid Bedtime= Date Night!
1. Share a favorite treat together.
Brownies, ice cream, cheese plate, a glass of wine, etc. This is a "treat yo self" moment. Just use what you already have on hand at home. Everyone has a favorite snack. Our favorites include a charcuterie board, popcorn, and warm brownies fresh baked.
2. Snuggle by the fire or candlelight.
Grab a fresh blanket straight from the dryer. I just like being warm. Makes me feel wonderful. It's even better to share that warm feeling with someone. Making that little extra effort with starting a fire or candles can make that time seem special. Something about fire warms anyone right up for a good time.
3. Watch a favorite sentimental or even new movie/ TV show together.
I love to pick out new movies and shows to try out and these days it's so easy with all the streaming right at our fingertips. Sometimes it can even be overwhelming to pick something new. So we go with our old favorite standbys that we know we both enjoy.
4. Yes, back rubs are great and free but break up that old routine, try a foot or hand rub!
Easy to do when laying on the couch together, enjoying some TV. And do not underestimate the relaxing power of a good hand rub.
5. If the sky is clear and you are somewhere you won't freeze your butt off- go sit outside and look at the stars together.
Even better next to a fire. Stargazing is fun. My favorite is to look up some of the current constellations and search for them in the sky. Bonus points if you pick an evening with a possible meteor shower.
6. Take a bath or shower together.
I'll wash your back if you wash mine. Don't act like you don't enjoy having your hair washed. I don't have to go into any detail here, I'm sure you know the possibility of where this one may lead.
7. Do a puzzle together.
There is something calming about working together to a peaceful goal while listening to music. My kids even like doing this one with us but since they are going to be in bed for this, pick a harder puzzle!!!
Here is a very satisfying beautiful puzzle for sale on Amazon!
8. Look at old photos or family movies together.
Grab out the wedding albums or scrapbooks. Remember fun times passed with each other and the kiddos.
I hoped you liked 8 Frugal and free ways to Celebrate Valentines Day after the Kids go to Bed. Please check out my other valentines day posts.
10 Cute Hand and FootPrint Valentines.
You May Also Like
June 11, 2020
January 8, 2019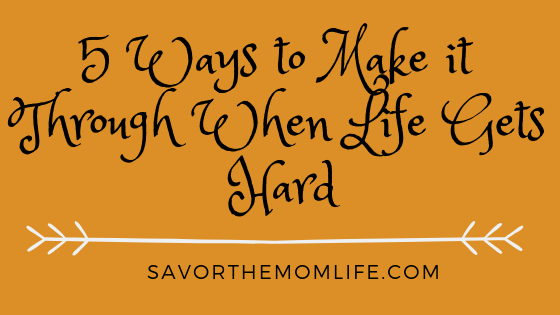 June 16, 2018