30 Day Family Thankful Challenge
November 8, 2018
I love all the fall and winter holidays. They always seem to be filled with happy traditions. Sometimes November and Thanksgiving seem to be overlooked for Christmas. I work hard in my home to make sure this doesn't happen. Decorations, food, and projects stay focused on fall, family, and being grateful for everything in our lives. November Family Thankful Project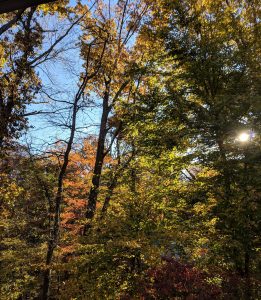 I have been, or can be if you click on a link and make a purchase, compensated via a cash payment, gift, or something else of value for writing this post. Regardless, I only recommend products or services I use personally and believe will be good for my readers. Please read my full disclosure for more information.
We use this month as a time to practice mindful daily gratitude as a family. Writing and sharing gratitude out loud has an amazing effect on a person's happiness level. It also is a very helpful tool when doing a self-evaluation or reflection. It is a super important practice I want to teach my children. And I see the positive effect for hubby when encouraging him to participate as well.
The benefits of practicing gratitude regularly are great.
All year I actually write something I am thankful for every day. Some of the many benefits of gratitude include better all-around health, enhanced empathy and reduced aggression, better sleep, and better self-esteem (According to Amy Morin and her article I found on Forbes.)
In another article, it tells how much happier practicing gratitude can make you, especially when you do it daily in a journal. ( Melanie Greenberg Ph.D. wrote for Psychology Today) According to her the upside of practicing gratitude is there no matter what, but to gain a true heath benefit you should make it a daily habit.
Each night during the month of November we have a topic to guide us.
We write and share something for which we are thankful. We record all of these ideas on a fall leaf and tape them to a tree cut out I have posted on the wall near our dinner table. It is fun to see the tree grow more full with our thankful leaves as each day passes.
In future years when both the kids are big enough to write on their own, we are going to try out this same plan but with tree rings. When a tree is cut down, inside there are many circles from small to large. In between each ring, we will write our daily thankful notes. Then I'll laminate them and save them to look back on.
30 Thankful Prompts for November (2)<—- Here is the printable list of Thankful Prompts.
Thankful Tree Ring Printable<——- Here is the link to the tree rings.
Leaf Template Printable<——– Here is a link to some leaf templates.
Here is what the list and tree ring printable look like after printing. Be sure to select the paper size you want and print it to fit in the margins.
New!!! I made a Family Journal that comes ready and printed right from Amazon! Save this journal to read and cherish in the future.

There are also several Thanksgiving-themed thankful books I love to read with my kids during this month. Here are the links if you want to check them out. I am an affiliate with Amazon if you use the links to purchase I will get a bonus. We really do love all these books so if you are looking for some good Thanksgiving-themed ones please check these out!
If you are not interested in Subscribing, many of my printables are available in my Teacher Pay Teacher Store.
You May Also Like
March 11, 2020
March 10, 2019
February 4, 2019