Christmas Busy Box Learning Activities
September 23, 2020
It's the most wonderful time of the year! This is such a fun and important holiday for many families. Building the anticipation of this holiday is a big part of the fun. These learning activities I created and curated for this Christmas Busy Box will help your kiddos with all the preschool skills I discuss in my Preschool Education Based Skills Post. Kids can learn while playing and thinking about the Christmas season. Always remember to practice and play with your kiddo first before expecting them to try out these games and activities independently.
I have been, or can be if you click on a link and make a purchase, compensated via a cash payment, gift, or something else of value for writing this post. Regardless, I only recommend products or services I use personally and believe will be good for my readers. Please read my full disclosure for more information.
Pre Reading Christmas Busy Box Activities
Print Awareness and Print Motivation
We have a huge collection of Christmas books at my house. Most of them are stored away with our Christmas decorations and this makes it more special when we do get them out. Since the kids only see them once a year they are very interested in reading those books! If you want to learn more about our Christmas book tradition check it out here: 25 Storybooks of Christmas. I wrap 25 books and we open a new one each day during the month of December. After unwrapping the books they can be added to the Christmas Busy Box! Kids can practice reading and enjoy the books until its time to pack them away for the next year.
Fictional Christmas Books
Non Fiction Christmas Books
Letter Knowledge
Learning the letters, size, shape, and names is our goal for letter knowledge. I gathered a few Christmas themed ways to practice the alphabet with your preschoolers. ABC Flash Cards and Word Wands are in all of my busy boxes!
Phonemic Awareness
Learning the sounds of the letters comes next. When kids learn the letter sounds then they can start putting sounds together to make and read words. Awesome right? I always include a CVC word building mat and some themed sight words to add to the word wall. Want to know more about word walls? Check out this post: How to Boost Learning with a Word Wall.
Pre Writing Christmas Busy Box Activities
Fine Motor
When doing PreK Learning, pre-writing involved a lot of play. Kids use the small muscles in their hands for different kids of play and this will strengthen their hands for writing later.
Puzzles
Play Dough and Slime
Beads and Stickers
Manipulatives
Color, Cut, and Trace
Pre Math Christmas Busy Box Activities
Number Sets and Counting
The skills kids will get here include, learning how to rote count, one to one count, create sets of numbers, recognize numbers and number words. Check out my Ten Frame Christmas Tinker Video Here!
Sorting and Matching with Shapes and Patterns
This is where skills notice things that are the same and different. They learn the shapes and how to tell them apart. The learn how to make different patterns with anything they have sorted.
Christmas is the best with Kids. They live for the magic of the season. This can be a great motivator for learning and skills practice. I hope some of the materials I have gathered and created for you here will help you get your kiddo independently learning and playing!!
All the Printables are in the Busy Box Library or if you are not interested in subscribing you can check them out on my Teacher Pay Teacher Site!
You May Also Like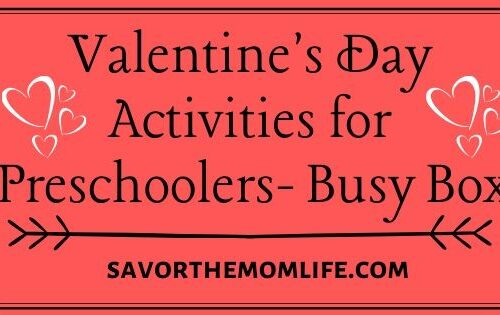 January 10, 2020
December 17, 2018