Word Family/ Alphabet Snowball Sorting Game
January 10, 2019
It is winter here in Maryland and the weather can't make up its mind. I am ready for snow! To get the family in the mood I created some fun snow-themed activities. This first one was inspired by my son's school work about word families and the fact that my daughter doesn't know her alphabet as much as I would like. I created a Snowball Word Family or Letter Activity to practice those skills. 
Supplies You will need: 
Practice golf balls or ping pong balls-24 of them. (They are great for throwing inside the house and not hurting anyone or anything. They do get lost easy though.)
Wet erase marker (Expo Vis-a-vis). 2 colors- 1 for each kid. (Great for staying on during the game but easy to change for a new set of letters or words to practice.)
2 Egg cartons or Ice trays can be used too!
2 Piles of pillows. (These are just for fun!)
Use the photo links below if you want to get the ping pong balls and markers on Amazon!
My Kindergartner
He will be sorting word families and some digraph words because he started them in school this week. He will have 4 different kinds to read and sort before he is able to join the fight.
Here is the list:
-ed words are red, bed, led
-all words are fall, wall, ball.
sp- words are spill, spot, spend.
sh- words are shell, shoe, shirt
I added little notes on the egg carton where to sort the different kinds of words. You could just write on the carton but I am hoping to reuse them for different words.
My Preschool Kiddo
She will be sorting letters because I realize I have been slacking in that area with her. I chose only 4 letters and only uppercase since she is just a beginner.
Here is the list:
L
S
N
B
They each built up their pile of pillows and I gave them the balls mixed in the other side of the carton. They had to sort them first and then came the snowball fight and hiding behind the pillows while trying to get each other with the balls. It was a little challenging for my preschool kiddo at first with the sorting. She really doesn't know letters but after some prompting, she matched them up great and was repeating the names of them back to me. They loved the final throwing part and even did the sorting a few more times.?
I am sure we are going to try this out again with different words and letters. Maybe up the challenge by matching an uppercase to a lowercase letter, or for the bigger kiddo even writing his own word families before tossing.?
I hoped you loved my Snowball Word Family or Letter Activity. Make sure to read my post about creating a snowflake cork stamp for counting and pattern fun.
Please, if you enjoyed this activity subscribe. I will send you bi-weekly emails full of fun ideas to get the kids learning and working.
You May Also Like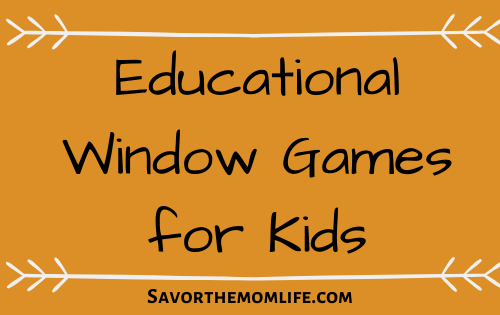 March 31, 2020
February 28, 2020