Farm Themed Busy Box for Preschoolers
June 24, 2021
Farm Animals are fun and usually, every little kid has a farm animal phase. Maybe it comes from a trip to a local farm, a favorite storybook, toy, or movie, but something triggers that interest. That's when you seize the moment and get them learning with the Farm-Themed Busy Box for Preschoolers.
I have been, or can be if you click on a link and make a purchase, compensated via a cash payment, gift, or something else of value for writing this post. Regardless, I only recommend products or services I use personally and believe will be good for my readers. Please read my full disclosure for more information.
Pre Reading
Grab all the Farm Books and get reading! Introducing and modeling how to read with Farmer Jones. A love of spending time with books is the very first step in learning to read.
Print Awareness
Kids Learning print awareness are kids learning about the parts of the book. For more details, read How to Make the Most of Reading with Your Kids. Check out these awesome Fiction and Non-Fiction Farm Themed titles to share with your preschoolers.
Fiction
Non-Fiction
Letter Knowledge
Here is where the kids practice memorizing letter names and shapes. Check out the Farm ABC Flashcards to practice, drill, and memorize the ABCs. Read here to learn 20+ Games you can play with the ABC Flashcards. The word and Letter Wand is a great tool to find, identify, and practice learning and reading the letters in the world around us.
Phonemic Awareness
Phonics, as defined by Webster- "the science of sound". Your pre-schooler learning letter sounds are actually sound scientists! Use the Farm Themed ABC flashcards to practice the letter sounds. This set I create here has the phonemic picture clue with each letter. Once those sounds have been memorized you can break out the CVC Word Building Mat. This tool is used to create word families. CVC stands for Consonant- Vowel- Consonant. The Farm themed Word Wall Cards can be used for looking at the beginning and ending sounds in words.
Pre Writing
Fine Motor Skills are at the foundation of writing. Before ideas can even begin to be share in written form little kiddos need to start with the physical basics.
Fine Motor
All the small muscles in the hands, wrists, and fingers are a part of the fine motor family. Choose activities, toys, and games that will develop those specific muscles. Puzzles, playdough, beads, stickers, and manipulatives. If your kiddo has built that muscle base they can start working with the writing tools- crayons, pencils, markers, scissors, etc. Check out my cool trace or cut the line printable. Grab up the Farm ABC Flashcards and Farm word wall cards- laminate and trace with dry erase markers.
Pre Math
Math learning will come easier later on in life if there is a strong memory of some super basic foundational math ideas.
Numbers and Counting
Put a heavy focus on the numbers 1-10. What do they look like and what do we call them. Grab the Farm Yard # Flashcards and drill, practice, play! Memorizing those numbers is the first step. The Farm 10 Frame # Line is all ready to help your little farmer count and create sets with farm animals, fruits, and vegetables.
Addition and Subtraction
Grab a 10 frame to start learning about adding and taking away from different groups or sets of animals. Use physical objects to show how number amounts are the same and different.
Geometry and Spatial Reasoning
Shapes and positions are the beginning math skills for preschoolers. Grab the Farm Animal Shape flash cards and barn printable. Practice the names of the shapes and talk about where they are in relation to the Barn!
Sorting and Patterns
Many of the sorting and pattern creating skills can be practiced using the same tools from the Fine Motor Section. Check out my post on How to Choose Entertaining Play-Based Math Learning Games.
Farm Themed Busy Box for Preschoolers Learning Style
Visual Learner
Visual learners will love the puzzles and sorting manipulatives for learning. Creating a map of a farm could also be a fun activity.
Auditory Learner
Here is a great song By Jack Hartman on YouTube to help your Auditory Learner with Spatial Awareness. Check out the Old Mac Donald Classic too!
Kinesthetic Learner
Your kinesthetic learners will love sorting to farm fruits and veggies. Or setting up this farm and play acting!
Read/ Write Learner
Make sure to check out the farm books listed above for your read write learners. They can also trace and copy the ABC and Word Wall Flashcards for learning through writing.
You May Also Like
September 30, 2019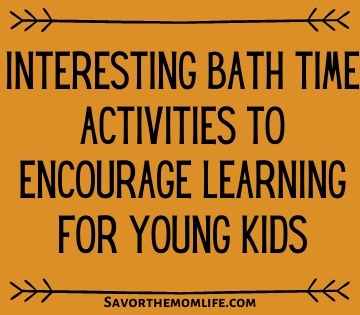 February 18, 2022
June 8, 2021