Potty Training- The #1 thing that made her "get it".
January 8, 2019
Here it is, the #1 thing that made potty training click for my daughter.
ATTENTION from me, the Mom!!
I have been, or can be if you click on a link and make a purchase, compensated via a cash payment, gift, or something else of value for writing this post. Regardless, I only recommend products or services I use personally and believe will be good for my readers. Please read my full disclosure for more information.
Last week I started potty training my 3 1/2-year-old daughter, for like the 4th time. My son was so much easier. Second kid and you would think I would be a pro at this by now- NOT!
There is a long list of reasons we both have been dragging our feet on the whole potty training thing.?
This is my baby! Potty means getting older and bigger. I have not been ready for that!
She is constipated A LOT. Going #2 is always difficult and scary. Adding a toilet to the mix makes things even more challenging. (Edit to add here we discovered she has Celiac Disease- this is where that constipation was coming from).
I broke my foot and have been trying to get my mom self back on track.
Changing diapers is a lot less work in the present moment.
What I know about potty training and had been applying with poor results.?
Rewards, rewards, rewards.
Feed him or her water and set timer for pee reminders.
Remind, encourage, and more rewards.
Reasons things were not going well.
Again, she hates doing #2.
She was wanting the reward before it was time- telling me she had to go every five minutes even though she really didn't have to.
I was lacking in being consistent.
Trying to get back to myself after my foot injury and surgery had me in mom's survival mode. Housework, this blog, and my own issues distracted me. It all kept me from giving her the one thing to make it all click- ATTENTION!
Being consistent with the timer and rewards just wasn't enough. It was my attention she needed. A distraction from the potty training to actually do the potty training. I had to stop thinking about and doing everything else and just play with her. Barbies, little people, or whatever to keep her from thinking of peeing and the reward until the proper moment.
3 days of constant timer every 15 minutes to sit and try. 3 days of my total focus, attention, consistency, and distraction. We got it! She has learned the feeling, catches herself, and knows what to do when the feeling strikes. #2 is still a process but she has even nailed that a few times. I have no expectations for sleep times yet but we have come a long way and I am very proud.
The reward chart I used was super simple.
Cut paper into strips and drew lines for 6 spaces.
Pinned a barbie outfit (I have a huge stash from my own childhood) into the top space.
Each time she peed on the potty she got a sticker.
5 stickers and she gets a barbie outfit!
Once she filled 10 charts she gets a bigger prize.
I hung the charts up high where she could see them well, but not reach.
This process has been eye-opening for me.
Cue the mom guilt. I feel like she has not been getting as much attention from me as she should in all areas. Not just the potty training one. Yes, I know I always preach the, "do your best and sometimes depending on the moment your best will be different" but I really feel like I could be doing more for her. Time to change something and fix this. It is currently in my power to do so!
"How", you ask? I'm going to get up earlier! I am not a morning person currently, but I can be. It's going to be a little challenge but worth it. If I can get some things done before my kids are awake, I can be mentally and physically more attentive to my sweet girl while her brother is in school. She deserves it.? I really need to do it while I am able and before she grows again and goes to school!!!
Here are a few of my blogs featuring my "Always try your best" Mentality.
4 Mindful and Resolution Worthy New Years Mom Goals
5 Ways the Make it Through When Life Gets Hard
Please subscribe to my blog for other helpful parenting tips and loads of educational ideas to get your preschooler working and learning.
You May Also Like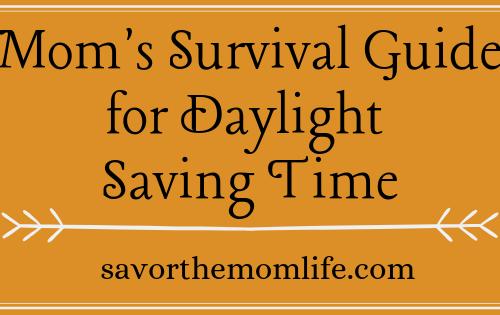 March 5, 2019
June 22, 2018
March 17, 2020