4th of July Busy Box for Preschoolers
June 18, 2020
Independence Day, The 4th of July, is The biggest Summer Holiday in America. Fireworks, flags, and American pride all come to my mind when I think of this holiday. All of the activities in this 4th of July Busy Box for Preschoolers will be themed to get them excited about and celebrate our most patriotic holiday!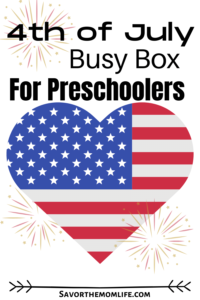 Remember to teach the activities and play with them before you expect independent use. If you need a refresher, check out my post 3 Magic Ingredients to Successful Independent Playtime.
Pre-Reading Busy Box Activities
Print Awareness and Print Motivation
The 4th of July is one of those holidays with a deeper meaning that is often less thought about. Books are a cool way to get some information and help explain the meaning of the holiday.
My daughter (she is 4 about to be 5!) just recently told me, "I read but I don't know the words. Is that still reading?" My answer was, "Yes!" She is practicing all those pre-reading skills like turning the pages, word direction, and using the illustrations to understand. When she is ready to concentrate on the letter sounds and decoding, all those other pre-reading skills will be automatic!
Fiction 4th of July Books
Non Fiction 4th of July Books
Letter Knowledge
Letter Knowledge is all about recognizing the letters by shape and size. One of the first and best ways to start teaching this is to use your kiddo's name! They can use the red, white, and blue star flashcards to spell their name, match uppercase and lowercase letters. and even create a letter "parade" to practice the ABC order. Just line up the flashcards!
Letter/Word Wands can be used to go on a letter hunt in a book or in your home, read the alphabet parade, or even find the letters in their name. This 4th of July Busy Box has a Flag Wand and a Firework Wand.
Here is a cool activity to paint some fireworks! Writing the letters of their name in each firework would be a great way to practice letter knowledge.
Phonemic Awareness
This skill is the combination of knowing the sounds that go with each letter and putting those letters and sounds together to make words. CVC words are some of the first words kids encounter after sight words. Consonant, Vowel, and Consonant words are three easy sounds that we use for rhyming!
This Busy Box has a Firework Display CVC Mat. Kids can use the Star Flashcards to build words in the fireworks!
Using 4th of July-themed stamps or stickers kids can stamp or stick on a page and write the matching beginning or ending sound that matches. For example "F" for flag and firework. If you have the star alphabet you could use those to match with the 4th of July-themed objects.
Pre-Writing Busy Box Activities
Remember Writing for Preschoolers isn't just about the pencil and paper. They are using any time to play and work those small muscle groups in their hands. They will eventually need those muscles for writing and typing.
Fine Motor
Puzzles
Beads
Grab some string and get them to make patterns! Using a pinching motion to put the beads on the string is great practice for the small muscles. I recommend taping the end of the string you use to make it easier to get the beads on.
Play Dough and Slime
Manipulative
Coloring, Tracing, and Cutting
Pre-Math Busy Box Activities
Numbers and Counting
You can make this DIY flag puzzle that has a number guide. Write the numbers, cut the strips, and use the numbers to help line them back up. I have two options for this puzzle in the library. One has numbers 1-11 and the other you can fill in your own: for example, if you want to practice teen numbers or counting by 5s and 10s.
Use a ten frame and the 4th of July stickers and stamps to make number sets in the ten frames! Printable ten frames here!
Paint the fireworks and write numbers inside them or create sets of fireworks!
Count the Stars and Stripes in the American Flag.
Spatial Reasoning, Sorting, and Patterns
Sort the different 4th of July flashcard letters by color, the 4th of July stickers by shape, and the Stars by color. Create patterns with stamps, stickers, and shapes.
Don't Forget
You May Also Like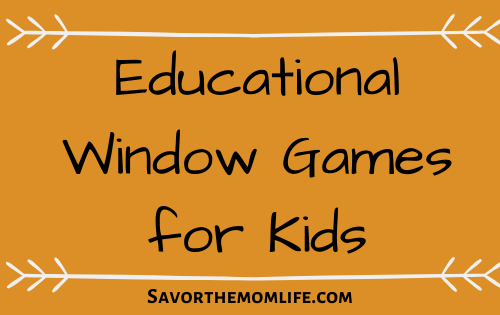 March 31, 2020
August 27, 2020
April 21, 2021