Beach Busy Box for Preschoolers
April 15, 2020
The vacation season is coming! It can be fun to think about warm weather, traveling, and summer fun activities. One of my family's summer rituals always includes some time at the BEACH! These Beach Busy Box Learning Activities are all inspired by a nice sandy vacation. If you are planning a trip to the beach, at the beach, just came back from the beach or want to daydream about the beach this is the busy box for you and your kiddos! Don't forget if you want to learn more about the Preschool Education Skills I mention in this post go read Pre-K Educational Skills For Ages 2-5.
I have been, or can be if you click on a link and make a purchase, compensated via a cash payment, gift, or something else of value for writing this post. Regardless, I only recommend products or services I use personally and believe will be good for my readers. Please read my full disclosure for more information.
Pre-Reading Busy Box Activities
Print Awareness and Print Motivation
There are some great books about the beach! In this Busy Box, I am going to share two different categories- fiction and non-fiction (fake and not fake is how I always remember which is which). It is always to choose a mix of these types when choosing books for your kiddos to read and enjoy. (Click on any of the Book Photos to see them on Amazon!)
Fictional Beach Books
Non Fictional Beach Books
Letter Knowledge
Hunt for letters in the sand. Match uppercase and lowercase as you find the letters. Ways to create a sandy letter hunt:
Write letters on paper, cover paper with sand, and use fingers or a shovel to uncover the letters.
Use small wooden or plastic letters covered in sand to locate and match.
Laminate the letter flashcards and hide those under the sand to be found!
Use these awesome letter/ word wands when reading your beach books to locate letters and words. If you truly want your child to do this activity independently you have to model and show them the letters and words. Be sure to have a list somewhere. Marking each letter as they find it with a seashell stamp can make it more fun!

I created a set of Sea Shell alphabet flashcards. Practice Matching uppercase and lower case. Choose one from a beach bucket to hunt for in a book or in the sand.
Check out the ABC workbook I created! It's available on Amazon to purchase- no downloading and printing required!
Phonemic Awareness
Use the Beach Flash Cards to make CVC (consonant, vowel, consonant) words or sight words. I created an awesome beach chair page to align the seashell letters and practice!
Pre-Writing Busy Box Activities
Fine Motor
This is all about working for those small muscle groups in those little kiddos' hands. This is when learning games feel the most like playing. You can use things like play dough, kinetic sand, puzzles, sticker books, and sorting toys to practice fine motor skills. Find the awesome beach-themed ideas from Amazon below!
You can laminate the seashell alphabet cards and let your kids trace the letters with a dry erase marker. Practicing writing or tracking the letters in the sand is another fun way to get them "writing".
Pre-Math Busy Box Activities
Sorting, Patterns, Set Creation, and Counting
These are all the base skills needed to start Math! The bonus of these is your kids get to practice their fine motor right along with these math games.
Sorting seashells- sort by color, by shape, and by size. I encourage you to use actual seashells you find on the beach. If you can't get to the beach the Dollar Tree has some great seashell options to go buy or order online!
Making Patterns- with seashells, beach toys, rocks, shapes traced in the sand with their fingers!
Creating Sets- I Made you a wonderful set of number flashcards! Each is a bucket. Kids can use shells and stones to create count the number out to match the number on the bucket flashcards! Creating Sets is also fun with stamps! Get that seashell stamp out again and go to town counting and matching.
The Importance of Modeling!
Don't forget to show your kids how to play, how to read, how to write. If you want them to use these tools independently. You have to take the time to show them how and to Fill their Attention Cup so they are ready to play on their own. Check out my Youtube Channel for lots of examples of how to play, learn, and use these busy boxes!!
You May Also Like
January 10, 2019
November 17, 2020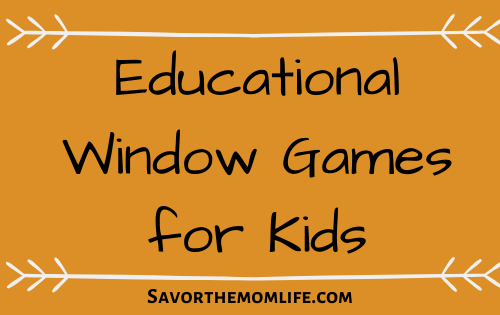 March 31, 2020