Busy Box for Preschoolers- Cars Theme
November 21, 2019
When my oldest Kiddo Harry was 2-3 years old he was obsessed with Cars. The movie and toys! Most little boys go through a stage where they like any and everything with wheels. Some may never grow out of that stage. This busy box collection will feature a car theme. A lot of the activities in this Busy Box for Preschoolers- Cars Theme I used with my car-loving kiddo and I know yours will love them as well.
I have been, or can be if you click on a link and make a purchase, compensated via a cash payment, gift, or something else of value for writing this post. Regardless, I only recommend products or services I use personally and believe will be good for my readers. Please read my full Disclosure for more information.
Pre- Reading Activities
Print Motivation and Print Awareness
You Need Books!!! Go to your bookcase, the library or surf Amazon! Here are some of our favorites below.
Letter Knowledge
I have created an amazing set of Alphabet Roads! You can use mine as a model to create your own or I have them for sale in my printable shop. Just pay, download, and print! (I do recommend laminating them if they will be used often.) The best part about getting this set from me is you can print as many of each letter as you would like. If you want your kid to practice their name- Harrison for example- you can print two r's easily. Grab some toy cars and ride/ trace the road. Here is a link to the lowercase set of letters too!
Alphabet Car Flash Cards. Again you can use mine as a model to create your own. You can get mine from my printable shop (bonus of being able to print multiple of the same letter for names.) You can also shop Amazon or Dollar tree for some fun car-themed flash cards. Just remember when you buy the packs they only come with one of each letter.
Pre- Writing Activities
Fine Motor Practice
Car Puzzles. I found three excellent options on Amazon. I also made a video on Youtube if you want to make your own puzzle from a coloring page. Just print, color, cut, laminate, cut and play!
Tracing Color Words. Car shaped flashcards that have the color and color words for tracing with a dry erase marker.
Coloring and writing with Cars. A fun set of crayons that are shaped like cars. Riding those across the page would totally be fun! First, just encourage lines- make a trail or a road. I searched and searched on Amazon for some premade and they did not seem to have any! But you can get these awesome car molds and meltdown all the old broken crayons to make your own!
Car Playdough Set. Playing with dough is a great way to work out those tiny hand muscles. Amazon has several car-themed options to keep your kiddo focused and having fun. Just make sure to set the boundaries with where and how to play with the dough if you don't want it on your carpet.
Stack the Wheels. This is a homemade option. I just cut some TP rolls and painted them black like wheels. Let your kiddo use their imagination to roll and stack the tires.
Lego Cars. Legos are another great option for practicing fine motor. Amazon has some very specific Cars Movie sets that we still enjoy in my house to this day!
Pre- Math Activites
Matching, Counting, and Sorting
Sorting the cars by color, size, and type. Grab all the cars in the house or order this big set here on Amazon and get sorting. My son even likes to sort them by make/model -Ford, Chevy, Subaru, etc.
Matching and Counting Numbers. Add #'s 1-10 on top of the cars with stickers or buy this awesome numbered set here. Your kiddo can practice ordering the numbers or matching them to this FREE Parking-Lot Printable.
Creating Sets. Use those same cars to make sets. A set of 1, a set of 2, a set of 3, etc. You could also create sets with my homemade tp roll tires.
Ordinal Number Practice. Race the cars across a finish line and give awards for first, second and third place. Here is another freebie just for my subscribers. You get the finish line and the awards to print and add to the fun.
If you are interested in getting my Busy Box for Preschoolers- Cars Theme Printable Pack Check this out! It comes with every PRINTABLE I mentioned here in this post.
You May Also Like
September 3, 2020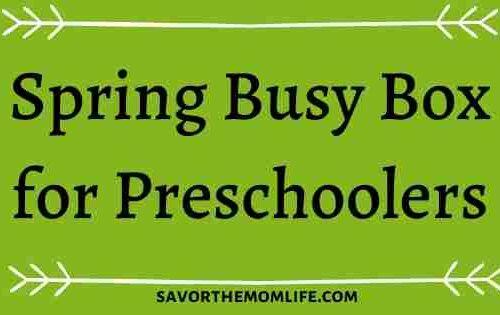 March 26, 2020
November 5, 2020