Grandparent Video Chat
April 28, 2020
In our current age of technology, video communication capabilities are amazing. We can see the face of a loved one who lives very far away. With the current state of the world, this is an amazing blessing. Grandparents are known to be happy helping hands with their grandchildren. Today I am going to share some of the ways they can video chat (with grandparent friendly printable instructions). I also am going to make an idea-list of fun activities that Grandparents can do with your kiddos over video. Attention-grabbing and captivating activities! Grandparent Video Chat just might give you a few moments alone to get some work done.
I have been, or can be if you click on a link and make a purchase, compensated via a cash payment, gift, or something else of value for writing this post. Regardless, I only recommend products or services I use personally and believe will be good for my readers. Please read my full disclosure for more information.
Video Chat Options
There are so many options out there for Video Chatting. Here are a few options where you only need a smartphone or a computer with a web camera. An internet connection and the ability to download the Apps mentioned below are also important.
Zoom (Get My Printable Instructions for How to Download and Use here!)
Facebook Messenger
Facebook is an app and social media platform that MANY people are familiar with. The messenger app that goes along with the platform is easy to download. It is an easy way to connect with fellow Facebook users through text messaging, audio calling, and video chatting. If you are a grandparent wanting to video with your grandkids- just find your kid's Facebook account and look for a Private Message Option. The link above will take you to a How to page if you want more info!
Hangouts (Google Messenger)
Many many people use Gmail for their email accounts. With Gmail, you have a messaging app called Hangouts. It is an easy way to connect with fellow Gmail users through text messaging, audio calling, and video chatting. The link above will take you to a How to page if you want more info!
Face Time
This is the video messaging app that comes standard with all i-phones and Apple computer products. It is very easy to use. If you are here looking for instructions on that you can follow the link above.
Zoom
This is my family's current preferred method of video chatting. You can do so very easily with a large group of people (multiple grandchildren). Zoom is an app that needs to be downloaded and has a free option for meetings (chat sessions) shorter than 40 minutes. No credit card is required. You can get an upgraded plan for a small fee for more time. (Currently, for the Quarantine they are waiving that time limit for all users!)
Go To Meeting
This is very similar to Zoom. It is rated a bit more secure and you will be required to pay a subscription fee after an initial 14-day free trial. Click the link above to check it out.
House Party
This is a stand-alone App. It is available to download on Mac, Chrome, Android, and IOS. It is quoted to "simulate spur-of-the-moment in-person conversations and the ability to attend, or crash, a party." I don't think it works as well for a nice scheduled grandparent video chat session but looks like a fun way to connect. Click the link above to download the app and check it out!
12 Grandparent Video Chat Activity Ideas
Coloring Pages
Print them right for the internet and send one for your grand kiddo to print. Then you can color the same thing together and compare.
Free Printable Coloring Pages from Crayola Here!
Drawing Lesson or Pictionary
There are so many simple drawing lessons out there. They show you line by line. Draw one and have the kiddo copy. You will make great pictures together. Pictionary is another fun drawing game where you draw a picture and have the kids guess what you are drawing. Then have the kiddos take a turn to draw with you guessing.
Play Dough Sculpting
My kids love play-dough. They love it, even more, when I create crazy animals and faces for them. As long as both ends of the video chat have some playdough- chatting and sculpting would be fun!
Easy Homemade play–dough from the pantry recipe here!
Painting
The same as the above. As long as both parties have the supplies doing it separately but on camera together it could be very fun! Coaching when to rinse the brush, switch colors, etc.
Block Tower Building
Break into the toy stash you keep at your house for when the kids do visit. Grab the blocks and show those kids you know how to play! See who can build taller and even have a lesson on measuring or counting.
Read a Story
This can be harder to engage over video but if you pick a good one, read with emotion and fun character voices- they will love it!
Write a Story
Think about the emblems of a story. Character, Setting, Problem, Solution, Title. You can ask the kiddo questions about these elements like What is the character's name, how tall is he, what color is his hair? As you ask, write down the details and create your own story based on the answers!
Share Photos
What a great time to hold some old photos up to the camera and tell your grandkids what their parents were like as kids!
HangMan
An easy over the camera game you can play., It will work best with older children who know their letters. Just make sure you have paper and a good dark writing tool.
Trivia or Would You Rather Questions
My son is the biggest nerd. He loves trivia- giving it and getting it. Star Wars, Harry Potter, Lego, etc. Think about your grand kiddo's interest and make them some trivia questions. You may impress them with your knowledge, even if you did have to research to find them!
Here is a Link to some fun Would You Rather Questions!
Flash Card Scavenger Hunt
Use any of my printable alphabet flashcards in the busy box library or create your own. Hold up the letter and ask them to find a toy that begins with that letter, or to write that letter. You could do the same with colors, shapes, or even numbers.
Easy Crafts
Something the kiddos can easily do with only guiding words and not a helping hand. You also need to choose something they will have the supplies for already on hand (scissors, glue, markers, etc). Many recycle crafts are best for this. Toilet paper rolls, egg carton, cardboard box crafts. I will link a few ideas below!
Here are 50 Quick and Easy Kid Crafts for some inspiration for you!
Some Supplies You May Need
You will need a smart phone, laptop with built in camera or a web cam attached to a computer.
Here is my Amazon Favorite Web Cam!
You will also need to have an internet connection if you are not using your smart phone.
In my house we love to hook the laptop up to to the TV with an HTMI cord. We can see the video stream on the computer screen. We plug the web cam into the computer but put it on top of the TV screen so we can look in the same direction as the video!
You May Also Like
November 3, 2021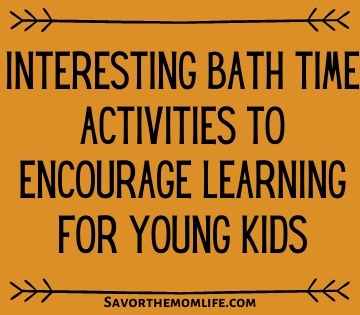 February 18, 2022
January 7, 2021