Creating Happy and Loved Children Using the 5 Love Languages
May 15, 2018
One of the top goals parents have is for their children to be happy. When children are younger it is simpler for most of us parents to reach this goal of happiness. Reasons for this include: cheaper toys, easier conversations, and smaller time demands (driving them to events, etc.) As it is with most aspects of life, things get more complicated the older we become. Therefore, we as parents need to work hard to love and teach our kiddos how to work toward that goal of happiness from the start. We want to build them a good base with love so that happiness can grow. Creating Happy and Loved Children Using the 5 Love Languages for Kids.
I have been, or can be if you click on a link and make a purchase, compensated via a cash payment, gift, or something else of value for writing this post. Regardless, I only recommend products or services I use personally and believe will be good for my readers. Please read my full disclosure for more information.
There is a great book called The 5 Love Languages. It is more about adult relationships, but it can be adapted to any human relationship. My Aunt gave me this book as an engagement gift and I refer to it often. The author, Gary Chapman, worked with Ross Campbell to write The 5 Love Languages of Children. Both are great resources and I will be using their 5 main ideas to give you some examples of how to build that loving base for your kiddos to grow happiness. I'll give some examples of how we moms might relate to the love language and then some for the kiddos.
Here are The 5 Love Languages:
1. Words of Affirmation-
For a mom, this could be a loving Mother's Day card, an encouraging text from a friend, or even that very first "I love you" from our kiddos. Ways you can give this to your child include an encouraging mantra before getting onto the bus in the morning, praise for learning a new skill or really any behavior you want to encourage, and even encouraging words of reassurance when they are disappointing us with their behavior.
2. Quality Time-
For a mom this could be: talking and walking with a friend, watching a movie with the hubby, or having a dinner date. Ways to give this to your child include family mealtimes, board games, bedtime stories, and asking questions about their day. Spending time to teach them skills for future independence could also be included in this category. Feeling proud of mastering a skill is a sure way to build happiness.
3. Receiving Gifts-
For a mom, this could include: "just because" flowers, a new box of wine from the hubby, or a new book you've been wanting to read. Ways you can share this with your child include: birthday gifts and other holiday treats, or really any other "just because" present you may treat them to. Just be sure to do this in moderation. Too much can result in dependence and negative behavior. If they get a new toy every time you go shopping, it will be expected and no longer a treat.
4. Acts of Service-
For a mom, this could be: hubby taking out the trash, cooking dinner, or doing dishes. Oh, I also love it when he pumps my gas for me! I hate that chore. It is harder to think of examples for our children that are outside of their normal everyday needs, like feeding, clothing, and sheltering them. Some extra ways to show acts of service for your child include: helping them with a special project or game and taking them to hang with a friend or other special event.
5. Physical Touch-
For mom, this could be a romantic time with your partner, a big sloppy toddler kiss, or a warm hug from a friend. Ways to share with your kiddos could be: a goodnight hug and kiss, a reassuring back rub or handhold, a congratulatory high five, or even a boo-boo healing kiss.
These 5 love languages for kids' ideas are great ways to build the base for growing happiness in your children. As I mentioned under the Receiving Gifts heading, we as parents need to make sure we are giving a good mix of these ideas to our kiddos. There is a possibility of too much of a good thing. Moderation is helpful, and that is why it's great to have 5 different ways to build that happiness.
Also, every kid is different. Some may really respond more to one type of the 5 languages than another. Some don't like to be touched, so the hugs and kisses won't have the same effect. In the books, the authors have included a short quiz to figure out which of the love languages is more dominant in a person. Go try out the quiz with your kiddo to see which language may work best for you both!
Quick Review
1. Words of Affirmation
2. Quality Time
3. Receiving Gifts
4. Acts of Service
5. Physical Touch
These kiddos of ours are amazing blessings, and it is truly overwhelming when I think of the responsibility that we must help make them the best they can be for this world. Using these ideas to spread love and happiness are helpful, especially when life throws difficulties and stress our way.
I have written two other blogs about connecting with your kiddos. If you want to check those out for ideas go for it!
You May Also Like
January 18, 2019
May 1, 2018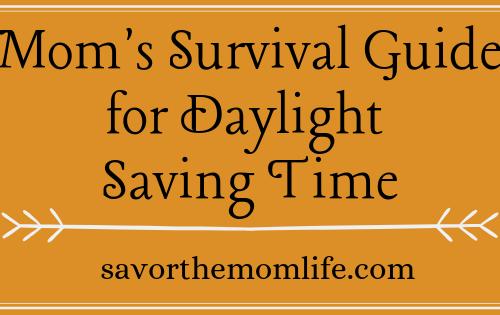 March 5, 2019