Kid-Friendly New Years Eve Traditions and Activities
December 17, 2018
New Year's Eve is a fun holiday celebrating the passing of a year and the start of a new one. It is fun to look back at the past with your family. Looking to see how far you have come and how much you have grown. A time to plan some new goals for the future and the new year to come. Here in this post, I am going to make a list of fun Kid-Friendly New Years Eve Traditions and Activities. Enjoy this holiday as a family and make memories you will enjoy for years to come!
I have been, or can be if you click on a link and make a purchase, compensated via a cash payment, gift, or something else of value for writing this post. Regardless, I only recommend products or services I use personally and believe will be good for my readers. Please read my full disclosure for more information.
The Kid-Friendly New Year's Eve Traditions and Activities in this post are gathered in a way to pass the time waiting for the ball drop or the last moments of the New Year Count Down.
Balloon Count Down
This countdown is done with 12 balloons. Each has a piece of paper inside with an activity written on it. You can pop a balloon every hour of the day if you are super ambitious with older kids who are patient. This would be an awesome way to reinforce Delayed Gratification with your kiddos. You could use envelopes or bags instead of balloons. Get your kids to decorate the envelopes or bags. Making them special and labeled for each kid is another way to add fun.
If you have younger kids, then you know they have a hard time waiting. And just like me, you like them going to bed at a normal hour! There is a shorter way to celebrate the New Year instead of staying up all night with kids. Popping a balloon every 15 minutes for 3 hours is a lot more realistic.
Feel free to change up the time increments any way you like. The main goal is to number the balloons 1-12 and "count down" the time. You can try to hang them from the ceiling or on the wall in the shape of a clock face. I just tossed our balloons on the floor for my kids to search for the number. If you don't have balloons remember you could do paper bags, envelopes, boxes, etc.
Keep reading for awesome activities to put inside of those balloons!!! Lots of ideas to help you find, make, recycle, or buy what you need to create these fun activities with your family. Here is a printable list of the activities. Just print, cut, and stick them inside the balloons.
1. Take a group photo.
This is a great way to document your family as they change, especially if this becomes part of the yearly tradition. You should make sure to take some individual shots as well. We pose with some fun new year props! Change this up each year by choosing a New Year Theme and creating special props to match the theme! Voting on the theme as a family can be a fun detail to add when the kids get older. You can buy some fun New Year Props here or find some sweet DIY versions here.
2. Measure the Family Height.
This is more for the kid's benefit since we adults don't grow much after a certain point. In my house, we measure right onto the wall. Below is a link for several DIY Height Measuring Wall Hangers! So Cute! Here is a link to one on Amazon. My kids like to try to measure themselves once a month but really all they need is once a year. How fun to make that time be on New Year's Eve. 
3. Play a Family Board Game or Puzzle.
Games always a fun time! They are an easy way to connect with your kids and take a moment to be mindful. Remember it may only 15 minutes till the next balloon gets popped so no time for marathon Risk or Monopoly games. Here are some of our family favorites that are quick and FUN! I also included a link to a fellow blogger's fantastic Minute to win it post. Enjoy!
4. Draw pictures of your favorite memory from the past year.
This is a great way to pick out some of the good memories from the year passed. It is a way to savor your children and see what they really remember, with some help remembering from mom or dad. I'll definitely be saving the pictures they draw to look back at the following year. It's a great moment in the celebration to pause and be thankful. Here are some cool ways to savor, store, and show off the pictures they draw. As my kids get older I want them to write the memory down as well. It will be amazing to have these recorded for the future. Maybe we can even save the memory with the matching picture and photo!
This is another great way to record your kids! Ask them some great questions, write down the answers, and save the papers to look back on for next year and beyond. If you ask the same questions each year you will be able to see the change and growth. My Grandma always says, "time is fleeting." The days are long but the years are short. 
It's great to think about the past and the good memories you have made as a family this year. You also want to think about the future. The new year to come. Have a family discussion about some fun events, school, and work goals, etc for the new year. Here is a great book called Squirrel's New Years Resolutions.  You can read it to the younger kids and help them understand goals or resolutions.
Have each person think of one that is the most important one and write it down. If you really want to get fancy for can make these DIY wishing wands with the kids and write the resolution or wish on the star! Check out the how-to video here!
7. Create a Birthday Calendar for the next year.
I love to get a new family calendar each year. It hangs in the kitchen and I write all the important events for work, school, etc. This year we are going to work together to write down all the family birthdays. I have most of them on the old calendar we can use to copy them. If the kids have any new ones they may want to add it's nice to have the phone and Facebook to look them up! Here is a link to some of my favorite calendars if you still need a nice one for the new year.
8. Dance Party!!!
I love having dance parties with my kids. It wouldn't be right to have a New Years' celebration and not have a dance party! We love using Amazon Music! We pay for Prime and there is so much free music to stream with just that subscription! A lot of new music is only available with Amazon Music's Unlimited subscription. Music Unlimited is extra money on top of the prime subscription but currently, they are running a deal for the first 4 months. Check it out!! Want more Savor the Mom Life Music- Check out Mom's Music Play List. 
9. New Year's Eve Party Crackers.
My mom usually gets Christmas crackers. They are fun to open on Christmas and the tradition comes from England. They usually come with a paper crown, some kind of little tool(corkscrew, comb, tiny scissors, etc), a happy wish for the new year, and sometimes candy. A fun tradition if I do say so myself. You can buy them or make some homemade DIY versions.
10. Gather the Party Hats and Noisemakers for the Countdown.
Being a kid I always remember counting down with a fun noise maker in my hand and a fun hat or accessory! When this balloon is popped it's time to get those out and practice for the big ball drop. Below is a photo link to buy and a link to DIY.
11. "Cheers" Toast for the New Year.
Time to break out the kid-friendly glasses and cups. Grab that chilled sparkling apple cider and prep for when the ball drops. Talk to the kids about what a toast is and what they can say when it is time for "cheers". I am a big wine drinker. My kiddos see me have a glass probably more often than they should. We have a few tiny liquor glasses that look just like my big ones. They love to have them for special occasions. Filled with Sparkling Cider of course.
12. Ready the Countdown!
Of course, there is always some kind of count down, especially for the last 10 seconds of the old year. My sister and brother-in-law had a stroke of genius. They love hosting the New Year's Eve parties but know it's hard for us with the little kids. SO they decided to stream the New Years Ball drop from a different time zone! When the stroke of midnight strikes there, it can be earlier in the evening here!
It gives me time to do all this fun stuff with the kiddos with a little celebration time after the ball drop. The best part is I can have them in bed by 8 pm! This mama likes bedtime. It's the best time of the day. 
There is another option for those of you who don't need or want a traditional live ball drop. There are at least 10 different options of pre-recorded countdowns on Netflix. You can pick your kiddo's current favorite cartoon or character and if they are featured on Netflix it is a high possibility they will have a countdown. YouTube has many countdown options as well!
We are not against the classic, letting the kids stay up to midnight but if I have the choice and my kids don't know any better why not! I'll probably be asleep before the actual stroke of midnight as well. Those days of late-night parties are behind me. 
I hope you like all these fun ideas! We are all very excited for the New Year at my house. The kids are going to be kept busy with all the fun. Get ready to record and savor some great new memories using these kid-friendly New Years' Eve traditions and activities. 
Below I have made you an easy New Years Countdown printable. You don't even need to write these ideas down! Just print, cut, and put them in the balloons. Happy New Year!
You May Also Like
April 21, 2021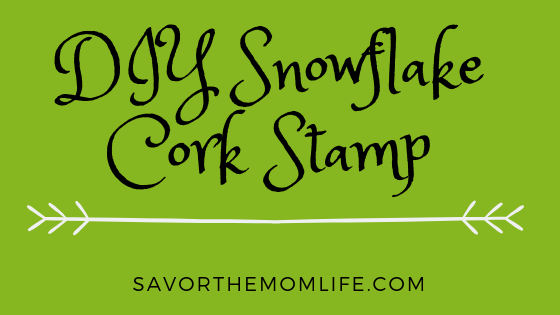 January 14, 2019
February 27, 2021